About Arleah Shechtman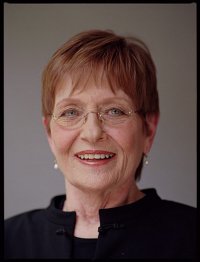 Arleah Shechtman is an Executive Coach with 30 years of experience working with individuals, families, and groups. In her practice she specialized in teaching people how to more effectively use change and uncertainty as a means to enhance, rather than encumber their lives. Specifically, this involved dealing with child rearing issues, relationship issues, work-related issues, and success and loss issues.

Arleah has also worked extensively with adolescents; first as a psychotherapist to students at an alternative high school for behavior disordered adolescents, and then continuing as clinical consultant to the professional staff. In addition, Arleah has been a consultant to Easter Seal Rehabilitation Centers, Hospice programs, and education and law enforcement professionals. In 1989 she founded the Life Skills Institute, which encompassed both her clinical practice and educational programs for professionals and the lay public.

Arleah's academic background includes an associate's degree in business mid-management, an undergraduate degree in Organizational Development and an M.S.W. with a clinical specialization. She also has her A.C.S.W., the professional credential required for independent practice.

Her continuing education has focused on work with adolescents, work with small groups, and work with people experiencing grief and loss.

Currently, Arleah is Executive Vice President and Director of Professional Development for Fifth Wave Leadership, a change management-consulting firm. Her work with the firm focuses on teaching people how to more effectively use change, uncertainty, and unpredictability to enhance their lives both personally and professionally. The thrust of FWL is culture change for a broad spectrum of businesses. Arleah teaches groups of business people how to initiate and facilitate their own culture change, through utilizing the Fifth Wave Leadership program, and by certifying client's to deliver the program internally. She also prepares FWL facilitators to present and teach culture change in the business place, as well as continue their own personal grow.

Prior to her professional practice, Arleah was involved in business, first trading commodities, and then as owner/manager of her own business. She has always been involved in a wide variety of volunteer and civic organizations.

While in business, and before her career as a psychotherapist, Arleah was a housewife and mother for eighteen years. She prepared herself for her professional practice as her first family was growing up. Currently she lives with her husband, and three dogs in Kalispell, Montana.